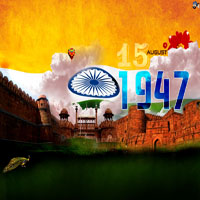 69th Independence Day.
15th of August every year is a very special day in the history of India. It is a day where India was free from the 200 years old Slavery under the British Empire. Indians celebrate this days not less than an festival. It is a day to cherish the memories of the freedom struggle, so that we keep this freedom intact with love and brotherhood.
It was not a day or a week or a month or a year of struggle which got this freedom to our country which we are enjoying now. It was indeed a struggle started in the year 1857. Journey of the Freedom Struggle for Independence was written with blood of our freedom fighters and matyrs across the country.